The European School Brussels 1 Secondary Choir is a group of 90 singers – secondary students and teachers who are associated with the European School Brussels 1 (Uccle) and who share a wonderful common passion – singing and music. This mixed choir has been working under the direction of Joanna Musko since September 2015 when Ms Musko started her work as a seconded music teacher at the European School Brussels 1.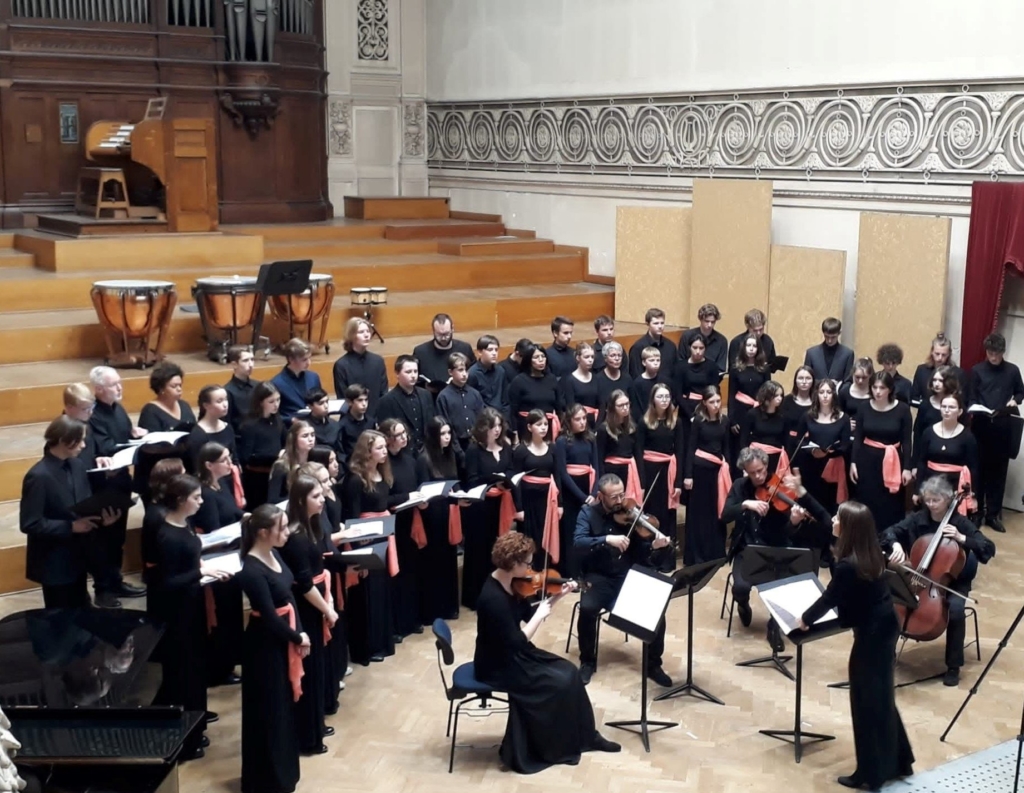 Since then the group has had the honour of being accompanied by professional pianist Agnieszka Zywert. The choir has also had the pleasure and honour of cooperating with other outstanding professional artists including Zoran Petkovic (percussion instruments), Gabrielle Arnett – de Burbure (cello), Agnieszka Tomasik (violin), Pablo Garcia (violin), Martin O'Sullivan (violin), Ana Marjanovic (viola) and Fotis Fotiu (guitar). In addition the choir has performed with the Symphony Orchestra of EEBI, the Uccle Funk Community band as well as student bands: GERO and The Spring Report. The vocal music created by the group is also accompanied by gifted percussion instruments players: Anna Chyb and Bartłomiej Glinka.
To date the group has taken part in many school and out-of-school events and ceremonies including:
the Annual Reception organised by the European Commission President, Mr Jean-Claude Juncker (January 2018, 2019), Ms Ursula von der Leyen (January 2020), the 15th European Remembrance Day for Victims of Terrorism (European Commission, March 2019) and Conference – Europe's Beating Cancer Plan: Let's strive for more (European Parliament, February 2020).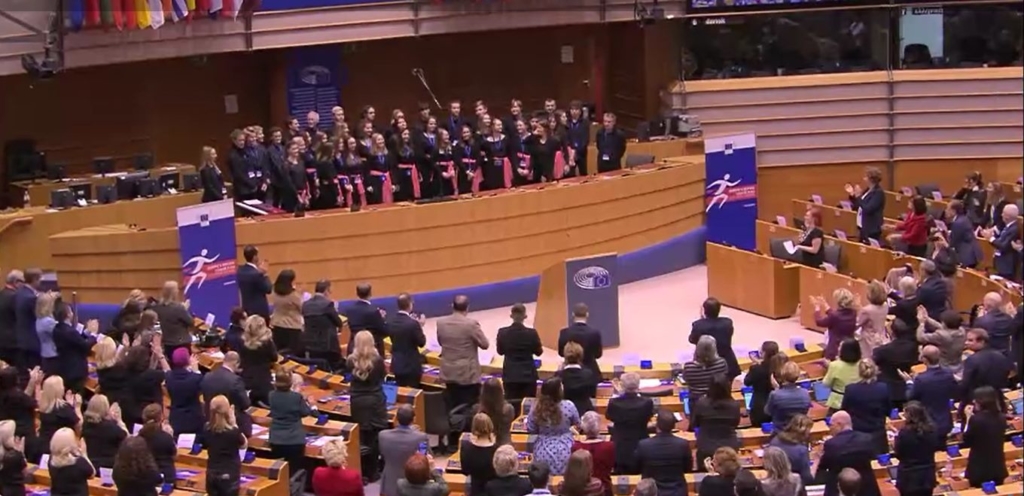 Since 2017 the choir has travelled regularly to Germany (Monschau, Kleve), where vocal workshops are held over a weekend and the group gives impromptu performances.
In May 2019 EEB1 Secondary Choir participated in the 65th edition of the Cork International Choral Festival in Ireland. The singers gave 7 performances in a variety of venues, including Cork City Hall, Cobh Cathedral and the Crawford Art Gallery.
The choir had been invited to take part in the competition of the 23th International Petersburg Choir Festival in Russia in March 2020.
EEB1 Secondary Choir has a wide and varied repertoire including works from different countries and styles of music in English, French, German, Latin, Polish, Italian, Slovenian, Ukrainian, Old Church Slavonic and the South African languages Zulu and Xhosa.
Conductor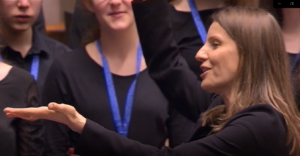 Dr. Joanna Musko was born in 1974 in Poland into a family with musical traditions. She graduated from the Faculty of Arts at the Pedagogical College in Olsztyn and studied conducting under Prof. Lechoslaw Ragan. Joanna  Musko completed a Postgraduate Degree in Cultural Studies at the University of Warmia and Masuria in Olsztyn and after that – Vocal Studies at the Academy of Music in Bydgoszcz. She subsequently got her doctorate of Musical Arts in the field of conducting under the supervision of renowned Polish conductor and choirmaster Prof. Marcin Wawruk.
Between 2004 – 2015 she taught at  K.I. Galczynski High School in Olsztyn (Poland), where she founded and conducted the youth choir Collegium Juvenum. The choir was renowned for its numerous concerts in Poland and abroad together with its radio and television recordings. It regularly took part in national and international choral competitions and festivals and won first place and Grand Prix awards. Under her direction the group of young singers won a special prize "Talent of the Year" (2013).
Joanna has received a number of accolades and honours for her educational and artistic work: from the Mayor of Olsztyn (2010), the Warmia and Masuria School Superintendent Prize (2011) and the Medal of the National Education Commission (2011). She also gained a prestigious award from the Minister of Education in Poland (2013).
Since September 2015 Joanna Musko has been a seconded teacher of Music at the European School Brussels1  (Uccle) and the conductor of the EEB1 Secondary Choir which she leads with passion, energy and soul.
Contact: joanna.musko@teacher.eursc.eu