Our school is committed to fight bullying and to promote the well-being of our students.
The Kiva Program is part of these efforts.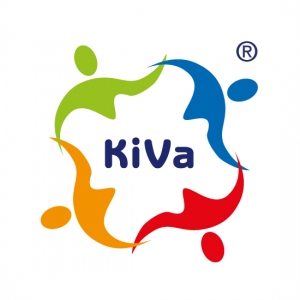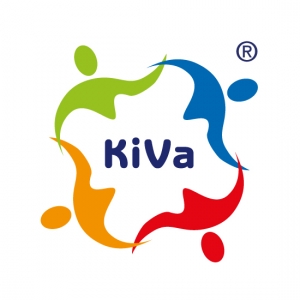 KiVa  is a program developed in Finland designed to combat bullying and to promote its prevention in the school environment.
Kiva provides activities to be carried out by the students in the classroom, activities to learn what bullying means and how to fight against.
Kiva is designed to give a collective response, fighting harassment is the responsibility of the entire school community.
Kiva provides a protocol of intervention to be followed in case of bullying suspicion.
Our school follows the Kiva program.
For more information, we invite you to read our informative leaflet:
KiVa Project
2019-2020
This year:
KiVa kick-off  20th of September
KiVa weeks during the whole year. The last week of every month is a KiVa week. The KiVa flags indicate those weeks when the KiVa lessons take place.
KiVa stand is planned at the School Day.
Being part the first time in the students survey in May.
2018-2019
Parents' guides:
EN    http://www.kivaprogram.net/parents/
ES     http://www.kivaprogram.net/guia-para-padres/
HU   http://www.kivaprogram.net/hu/szuloi-kezikonyv/szuloi-kezikonyv
IT     http://www.kivaprogram.net/genitori/mobile/index.html
2017-2018
This year
the Kiva program has been continued in P4-5 and has been introduced in P2 and P3.
in September all parents watched the KiVa video and got to know the members of the Team        at the teachers-parents meeting.
https://eursc-my.sharepoint.com/personal/tothnees_teacher_eursc_eu/_layouts/15/onedrive.aspx?id=%2Fpersonal%2Ftothnees_teacher_eursc_eu%2FDocuments%2FKiVa%20render%20003%2Emp4&parent=%2Fpersonal%2Ftothnees_teacher_eursc_eu%2FDocuments
KiVa week  –   27th November- 1st  The Kiva members gave lessons to all classes  in P2-P5.
KiVa Bench – project of the year – painting together the Kiva bench, one for P3,4,5 and one for P2.
2016-2017
As part of the Kiva Program, during the school year 2016-2017, the students have participated in the Kiva Project. This project allowed students to carry out activities around the following ideas:
–The importance of well-being at school.
– I learn what bullying means.
– I say NO to bullying.
– We all fight together against bullying.
Here is a sample of the work for the Kiva Project 2016-2017
Kiva hearts with the participation of P3 / P4 and P5.

Being well at school means …

Kiva posters with the participation of P4 and P5

I learn what bullying means.

I say No to bullying

The Kiva tree with the participation of P4 and P5.

All together against bullying.

 

Click on the link to view the hearts

 

Click on the link to view the posters.