Danish storyteller visits EEB1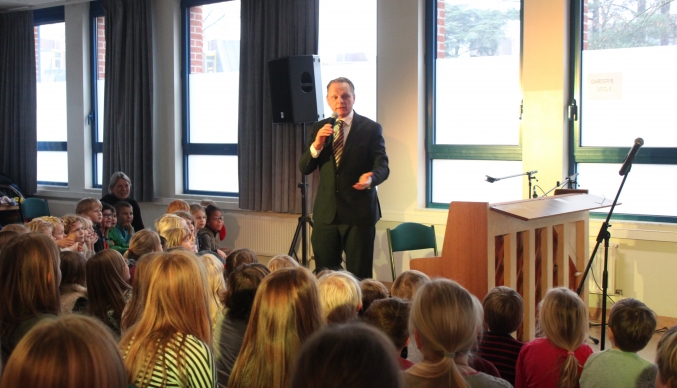 This content has not been translated yet. Please find below the original text in French.
On 29 November, all Danish pupils from Nursery and Primary  had the opportunity to meet the Danish pianist, storyteller and entertainer Sigurd Barrett here at school. Mr Barrett, who is well known and loved by all Danish children, sang together with our pupils and gave them his version of the history of Denmark in a very engaging and humoristic way. The visit by Mr Barrett was proposed and organized by the Danish Cultural Institute in Brussels, who also took care of all the expenses. The event was a huge success, and we are confident that meeting Mr Barrett is something that the Danish  Nursery and Primary pupils will never forget.